Fast immer, manchmal oder auch ab und an gibt es hier einen Sammelpost mit allem, was es nicht zu einem eigenen Artikel gebracht hat. Das ist mal mehr, mal weniger. Mal gucken, wie's klappt.
Not your everyday flight or sight! Someone was having too much fun on the job. From Opa-locka airport in Miami, FL.
---
---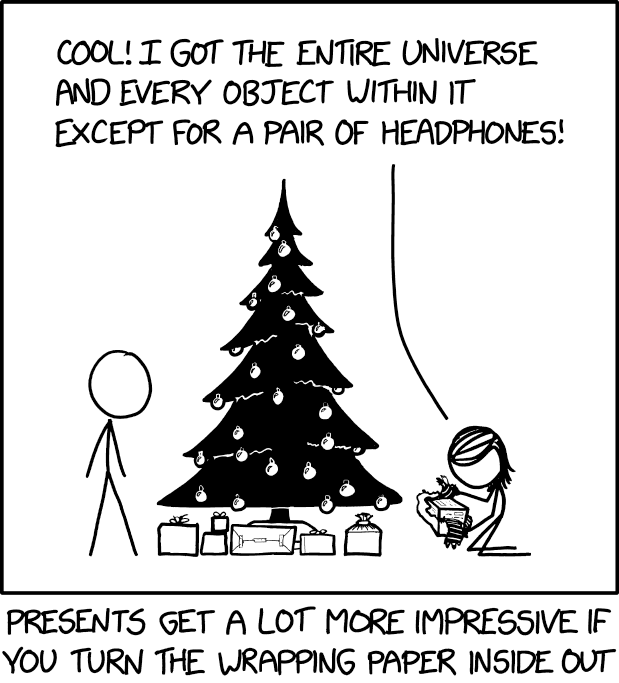 Titel:
Wrapping Paper
. Autor:
Randall Munroe
. Lizenz:
CC BY-NC 2.5
. Danke!
---
Time-lapse movie of the winter solstice sun and ice fog in Fairbanks, Alaska. (11:06 – 14:59 AKST, December 21, 2012)
(via https://www.langweiledich.net/timelapse-die-wintersonnenwende-in-alaska/)
---
29th of September 2020 i woke up and i decided i am able to break my own world record. In my previous attempt of doing stalder presses as many reps as possible i managed to do 342 consecutively. This time i was able to beat that number by 60! I still can't believe it.
---
Memories of childhood, becoming faint, almost forgotten, rearising with nostalgia, Upon looking through an old photo album.
---