Wer ein etwas innigeres Verhältnis zur Sprache pflegt, der gibt sich vielleicht nicht schon mit dem Wissen zufrieden, dass es ein bestimmtes Wort überhaupt gibt. Man möächte eigentlich schon auch wissen, was es genau bedeutet, wie und wann man es einsetzt und auch, wo es herkommt. Und seit wann benutzen wir manche Wörter überhaupt?
Bei Merriam-Webster hat man sich jetzt hingehockt und eine kleine Zeitmaschine zusammengeschraubt, die uns diese letzte Frage für das ein oder andere Wort beantworten kann.
LinkTipp: Merriam-Webster Time Traveler
When was a word first used in print? You may be surprised! Enter a date below to see the words first recorded on that year.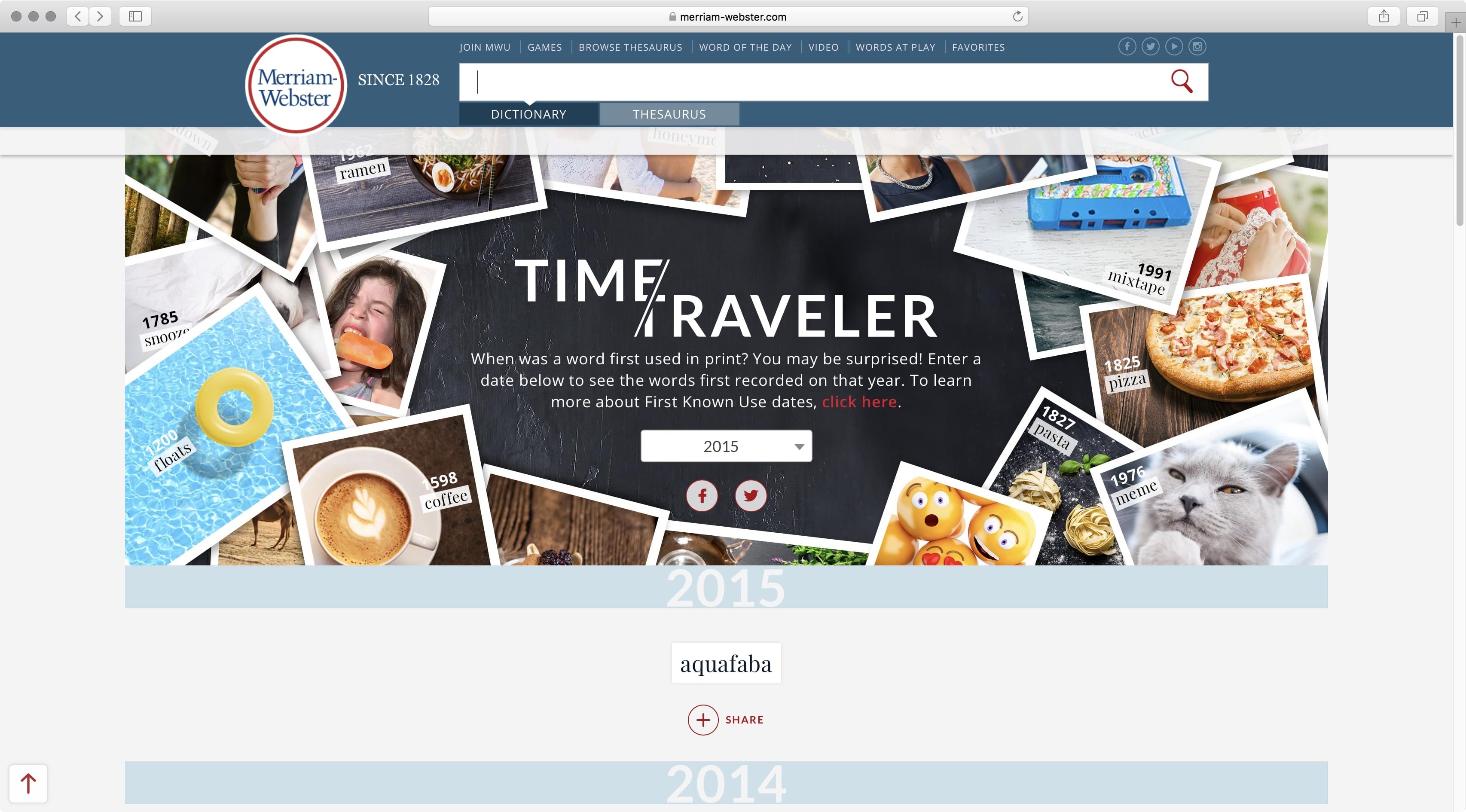 (via https://boingboing.net/2018/03/13/learn-when-a-word-was-first-us.html)