Zombieapokalypse. Schon wieder. Aber das Thema ist ja auch viel zu reizvoll und ergiebig als dass man es in zwei oder drei Kurzfilmen abhandeln könnte.
Da ist noch so viel, über das wir uns Gedanken machen können und vielleicht auch sollten. Man weiß ja schließlich nie so wirklich, wann man was gebrauchen kann.
Die Natur des Menschen und seine Menschlichkeit jedenfalls werden dann doch oft eher stiefmütterlich behandelt. Umso schöner, wenn man sich des Aspekts mal ein bisschen genauer annimmt.
Doof nur, dass es nicht die allerbeste Perspektive für uns bietet, was uns aber ja noch nie davon abgehalten hat es doch noch zu versuchen.
Als Spezies kriegen wir das schon irgendwie hin. Wir sind wie Unkraut und verdammt zäh. Da muss sich so eine dahergelaufene Seuche schon ein bisschen anstrengen.
Aber der Einzelne? Der wird es verdammt schwer haben.
Dumm nur, dass wir aus verdammt vielen Einzelnen bestehen, denn am Ende treffen wir unsere Entscheidungen allein.
A couple running for survival from the undead find temporary shelter in the company of a newly retired schoolteacher who has a unique perspective on human nature and a grim prognosis for mankind.
Carolina Parakeet ist ein Kurzfilm von A.J. Briones.
carolinaparakeetmovie.com
facebook.com/CarolinaParakeet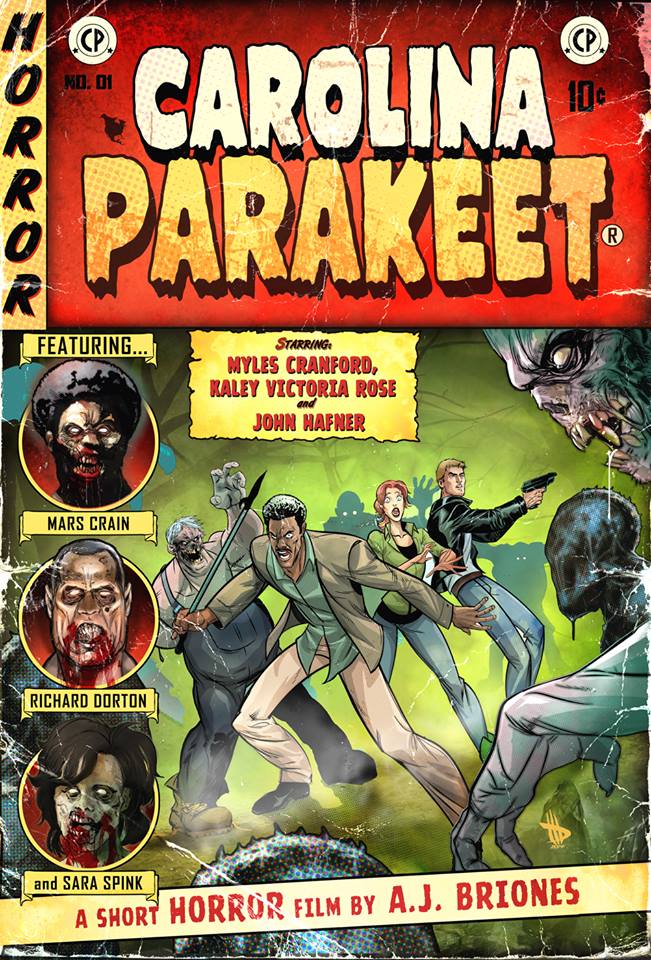 (via filmshortage.com)
---
Das Titelbild basiert auf: Conuropsis carolinensis (Carolina parakeet) 2. Autor: James St. John. Lizenz: CC BY 2.0. Danke!