Boah ey, was kann ich mich aufregen, über mich selbst aufregen, wenn ich mal wieder vergessen habe, wie ich ein bestimmtes Sonderzeichen aus der Tastatur gewrungen kriege.
Es ging doch letzte Woche noch, Herrgottnochmal!
Damit sowas nicht eskaliert, pack ich mir jetzt mal copychar.cc in die Lesezeichen. Mal sehen, ob es so praktisch ist, wie ich hoffe.
A basic app that allows you to find and copy special characters to your clipboard. Click or tap on a character and it will be copied to your clipboard.
I built this because I was teaching myself React and I needed something to build that wasn't another to-do list.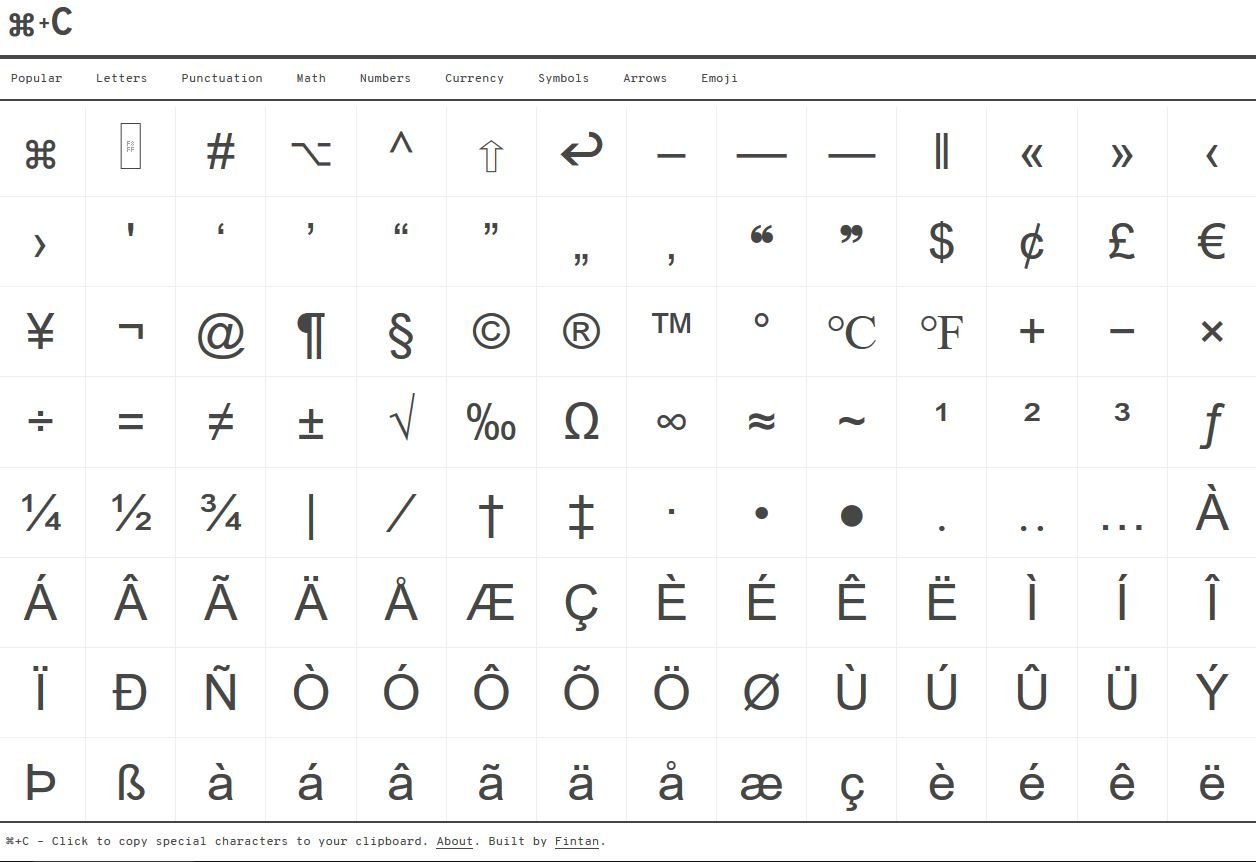 (via renehesse.de, wo es immer wieder feine Tipps gibt, weshalb ich da schon öfters fündig geworden bin.)