Geschichte ist nicht nur ein interessantes Fach und eine wahnsinnig spannende Disziplin, Geshcihte ist auch ein einschüchternd großer Haufen an Informationen. Viel wichtiger als irgendwelche Daten auswendig zu lernen ist deshalb, dass man sie einordnen kann und Zusammenhänge sieht. Dabei helfen einem die verschiedensten Methoden und Werkzeuge. Das hier könnte für den ein oder anderen eventuell zur Orientierung dienen.
"Histography" is interactive timeline that spans across 14 billion years of history, from the Big Bang to 2015.
The site draws historical events from Wikipedia and self-updates daily with new recorded events.
The interface allows for users to view between decades to millions of years.
The viewer can choose to watch a variety of events which have happened in a particular period or to target a specific event in time. For example you can look at the past century within the categories of war and inventions.

Histography was created as a final project in Bezalel Academy of Arts and Design.
Histography.io – Timeline of History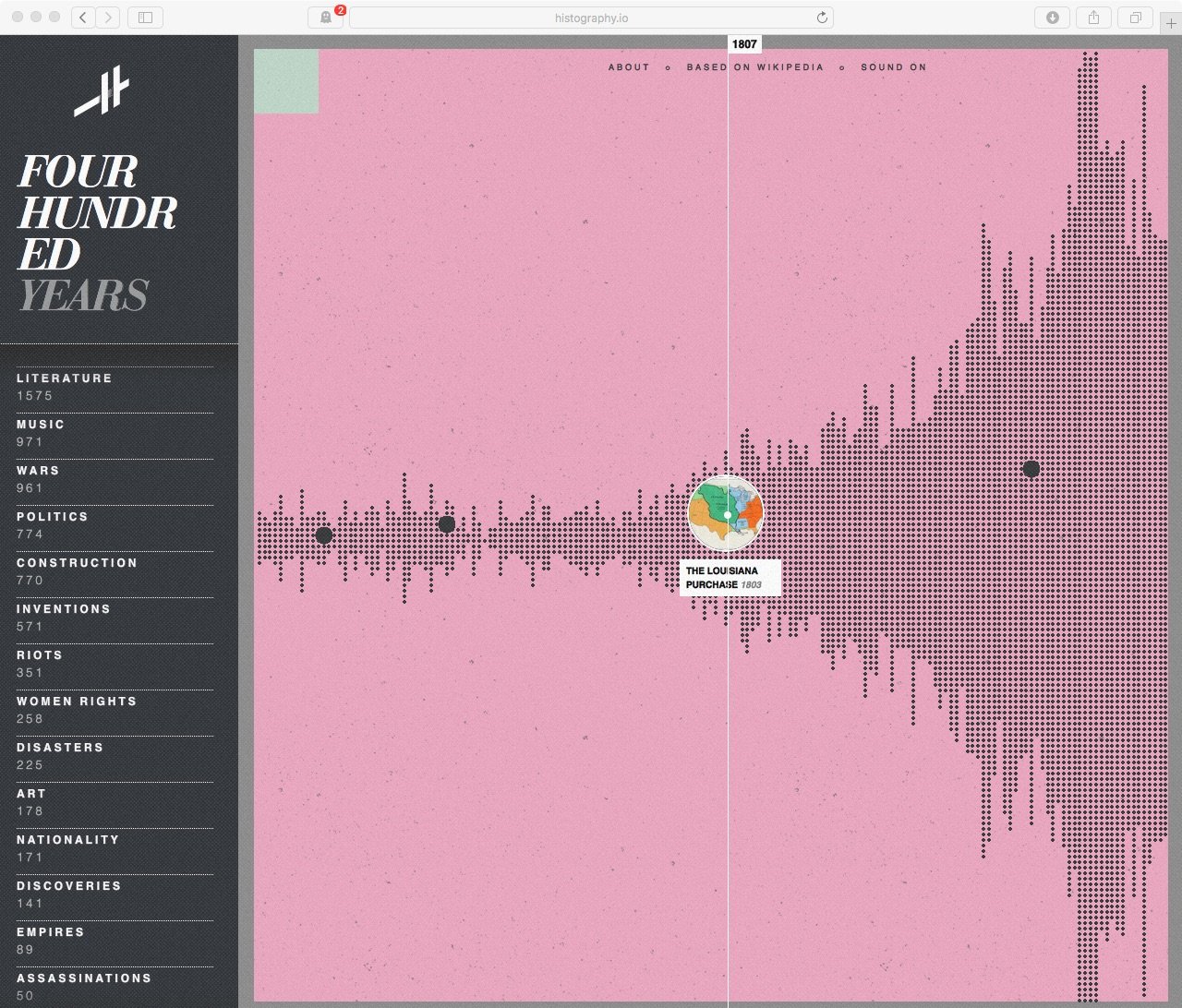 (via swiss-miss.com)