Dass man sich nicht gerade in der beneidenswertesten Situation befindet, wenn man gerade fassunglos und heulend vor den rauchenden Trümmern seiner Beziehung steht, dürfte anhand des zuletzt hier gezeigten Anschauungsmaterials klar geworden sein.
Aber was, wenn man einen Ausweg sieht? Ein Licht am Ende des Tunnels? Gut, ok, wir haben eigentlich alle in genug Filmen gelernt, dass wir eben nicht in das Licht gehen sollen. Dass da irgendein Haken an der Sache ist. Aber wenn es doch unser einziger Ausweg ist? Und der auch noch so naheliegend ist?…
Die Freundin ist weg und hat einen neuen Freund. Was soll man da schon tun? Klar doch: Kopf hoch und weitermachen. Das Leben geht schließlich weiter. Andere Mütter haben auch… Es gibt so viele beschissene Floskeln und Binsenweisheiten, die direkt von Küchenkalendern aus der Hölle zu stammen scheinen, dass man sie unmöglich alle ignorieren kann.
Natürlich ist überall was dran, manchmal sogar ein Funken Wahrheit. Aber man muss ja nicht drauf hören. Man kann sich auch einfach bei nem Kumpel verkriechen, sich den ganzen Tag besaufen und mit Mist vollstopfen. Hab ich auch gemacht und ich lebe noch. Kann also alles nicht so schlimm sein und ist sicher nicht die dümmste aller Ideen.
Wenn besagter Kumpel allerdings Schauspieler ist und wunderbar den harten Mann markieren kann, könnte man auf dumme Ideen kommen. Vielleicht sogar auch auf die dümmste Idee von allen, denn schließlich würde man dem Neuen der Ex liebend gerne mal ein bisschen Angst machen.
Was kann schon schiefgehen?
(Kein Kurzfilm im Feed-Reader zu sehen? Dann einfach hier klicken und im Blog angucken!)
Cindy's New Boyfriend ist ein Kurzfilm von Robert Brinkmann, der so nett war für mich eine Ausnahme zu machen, damit ich den Film hier zeigen kann. Der Mann ist alles andere als ein unbeschriebenes Blatt und war unter anderem für die Bilder in so Filmen wie Tenacious D in The Pick of Destiny, Steinzeit Junior, sowie U2: Rattle and Hum zuständig, um nur ein paar zu nennen. Was auch ein Grund dafür ist, dass man in Cindy's New Boyfriend das ein oder andere Gesicht schon kennt.
Robert Brinkmann im Netz: imdb.com / robertbrinkmann.com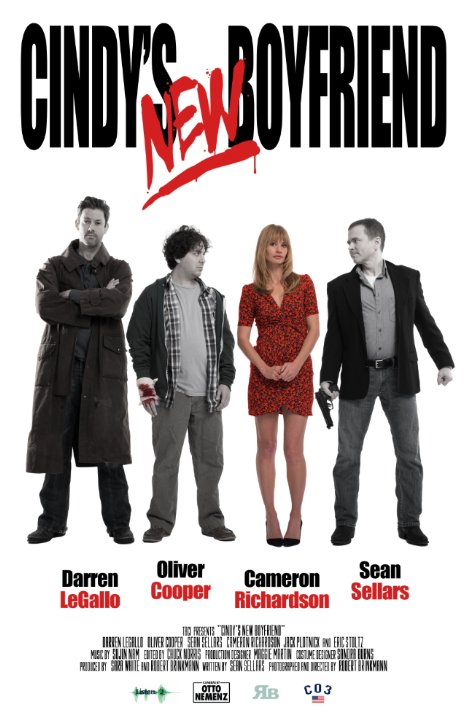 (via filmshortage.com)
---
Das Titelbild basiert auf einem Foto von Flickr-User gcfairch, der es unter einer CC-Lizenz veröffentlicht hat. Dem schließe ich mich dankend an. Danke schön!