Manchmal steht man echt aufm Schlauch und ist der Allerletzte, der merkt, was gerade eigentlich Sache ist. Entweder steht man vorm Kurs und hält sein Referat mit offener Hose, was leider bicht ganz so souverän rüberkommt, wie man denken könnte. Oder man drückt wie ein Doofer auf den Knopf an der kaputten Tür in der Bahn, weil man den großen "Defekt"-Zettel zwar sieht, aber ums Verrecken nicht begreift.
Könnte schlimmer kommen, aber sicher doch. Man könnte im besoffenen Kopp seinem Chef auf dem Konzert um den Hals fallen, weil man nicht mehr schnallt, dass man ja nen gelben Schein eingereicht hat, um überhaupt hingehen zu können.
Oder aber man ist tot und merkt es einfach nicht. Sagt einem ja auch irgendwie keiner. Ging dem guten Bruce Willis in The 6th Sense ja nicht anders.
Dann merkt man's und es wird nicht besser. Im Gegenteil. Was wird denn jetzt aus uns? Was passiert jetzt? Und wann und wie und warum eigentlich? Man hat ja vorher keine Ahnung, wie's in diesem Jenseits genau ablaufen soll, weil man sich die ganzen Kurzfilme zum Thema nicht angeguckt hat.
Tjoa, da ist guter Rat teuer, zum Glück aber zu bekommen, da unser Schutzengel rechtzeitig zur Stelle ist. Also alles gut. Sollte es zumindest sein, so gut das eben möglich ist, wenn man tot ist. Aber irgendwas ist noch. Irgendwas stimmt hier trotzdem nicht.
A newly dead high school teacher learns to say goodbye to his loved ones with the help of a special teenage girl.
Snip ist ein Kurzfilm von Jenna Gelenberg.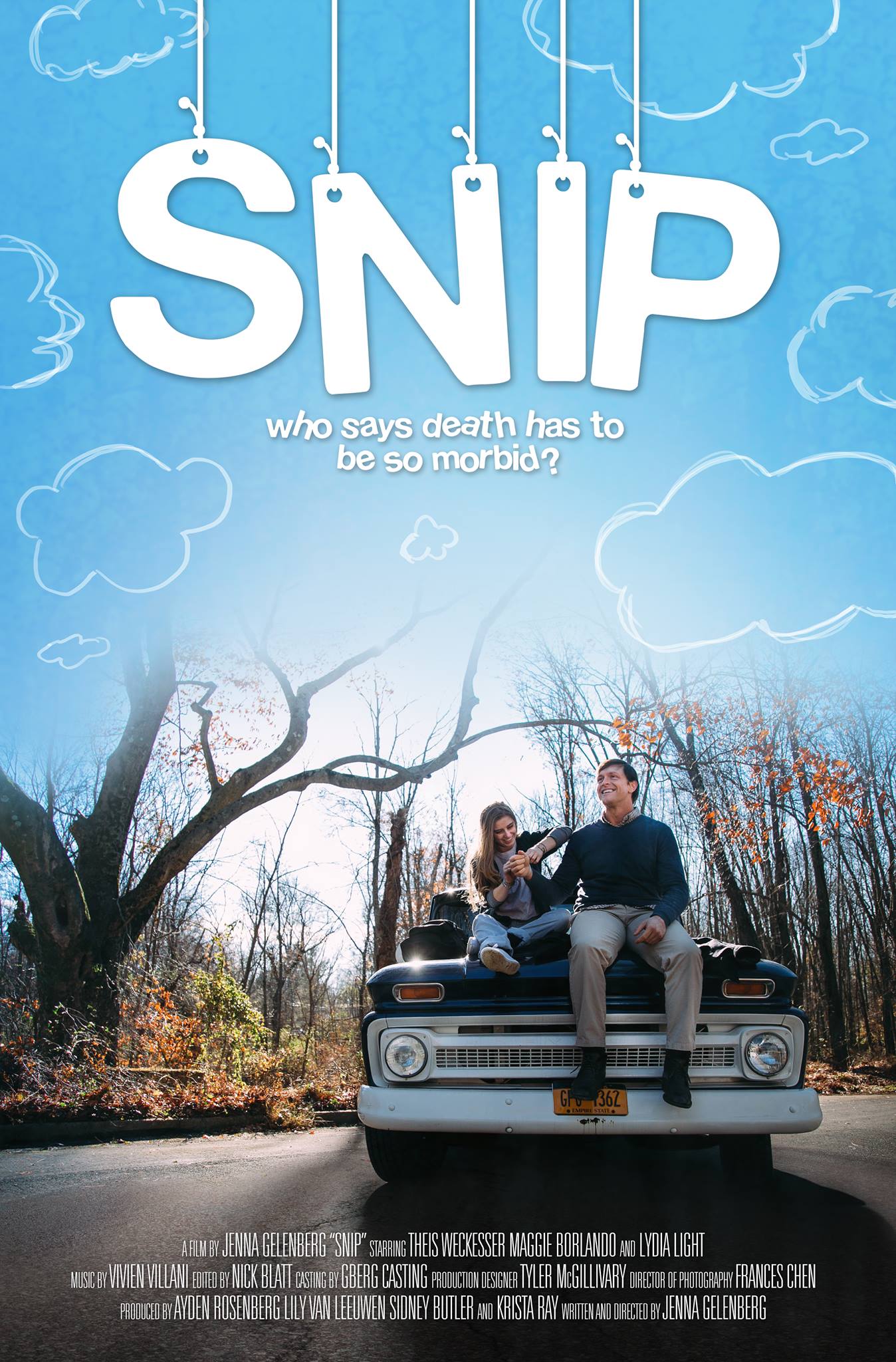 (via filmshortage.com)