Graffiti ist eine der Kunstformen, die die Menschen polarisiert und in der Regel wirklich in zwei Lager teilt. Die, die es mögen, auf der einen Seite. Die, die es hassen, auf der anderen. Eine sonderlich große Grauzone der Gleichgültigkeit gibt es eigentlich nicht.
Grau ist auch die Farbe, mit der hier in meiner U-Bahn-Station an der Äußeren Kanalstraße hier in Köln irgendwann letztens sämtliche Graffiti übermalt wurde. Das ist natürlich nicht besonders einfallsreich, was glücklicherweise direkt einen kreativen Querulanten auf den Plan gerufen hat, wie ich damals schon gezeigt habe: Foto: Weil grau schöner ist als bunt!?. Hier nochmal das Bild: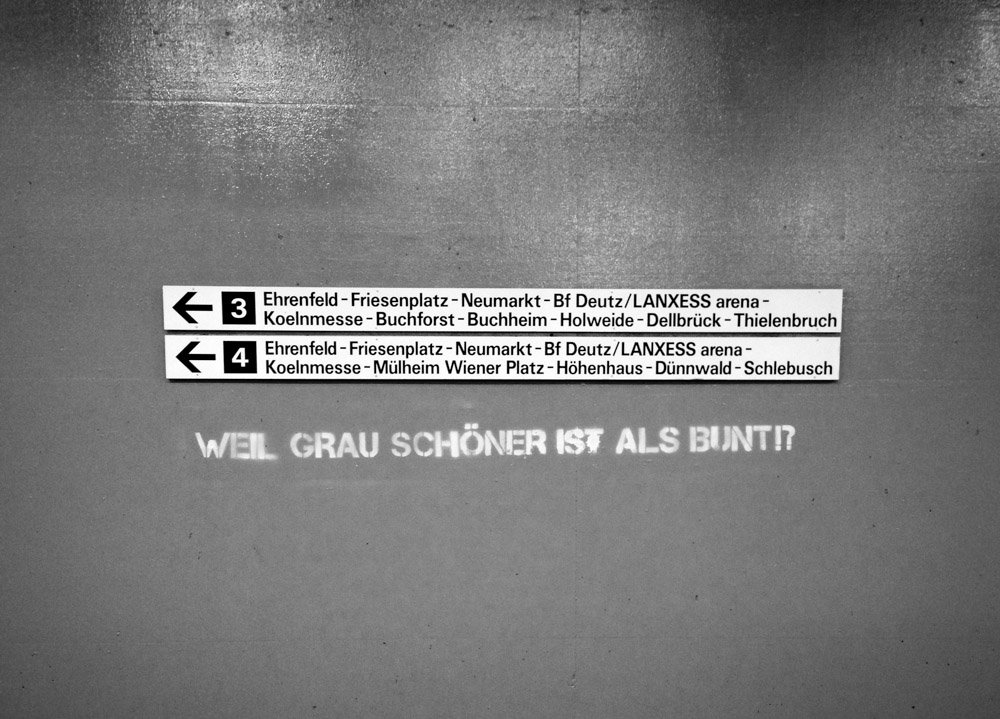 Aber genug der Überleitung, hier geht es schließlich um einen LinkTipp und somit um etwas, das ihr euch woanders angucken sollt. Das, was in Köln nämlich kurz darauf einfach wieder grau übermalt wurde und dann leider so blieb, ist andernorts nämlich völlig aus dem Ruder gelaufen und auf höchst unterhaltsame Weise eskaliert. Ein großer Spaß für jeden, der ein Herz für rebellische Kunst im öffentlichen Raum hat. So lange Ballwechsel gibt es sonst noch nichtmal in Wimbledon. Absolut großartig!
LinkTipp: The Curious Frontier of Red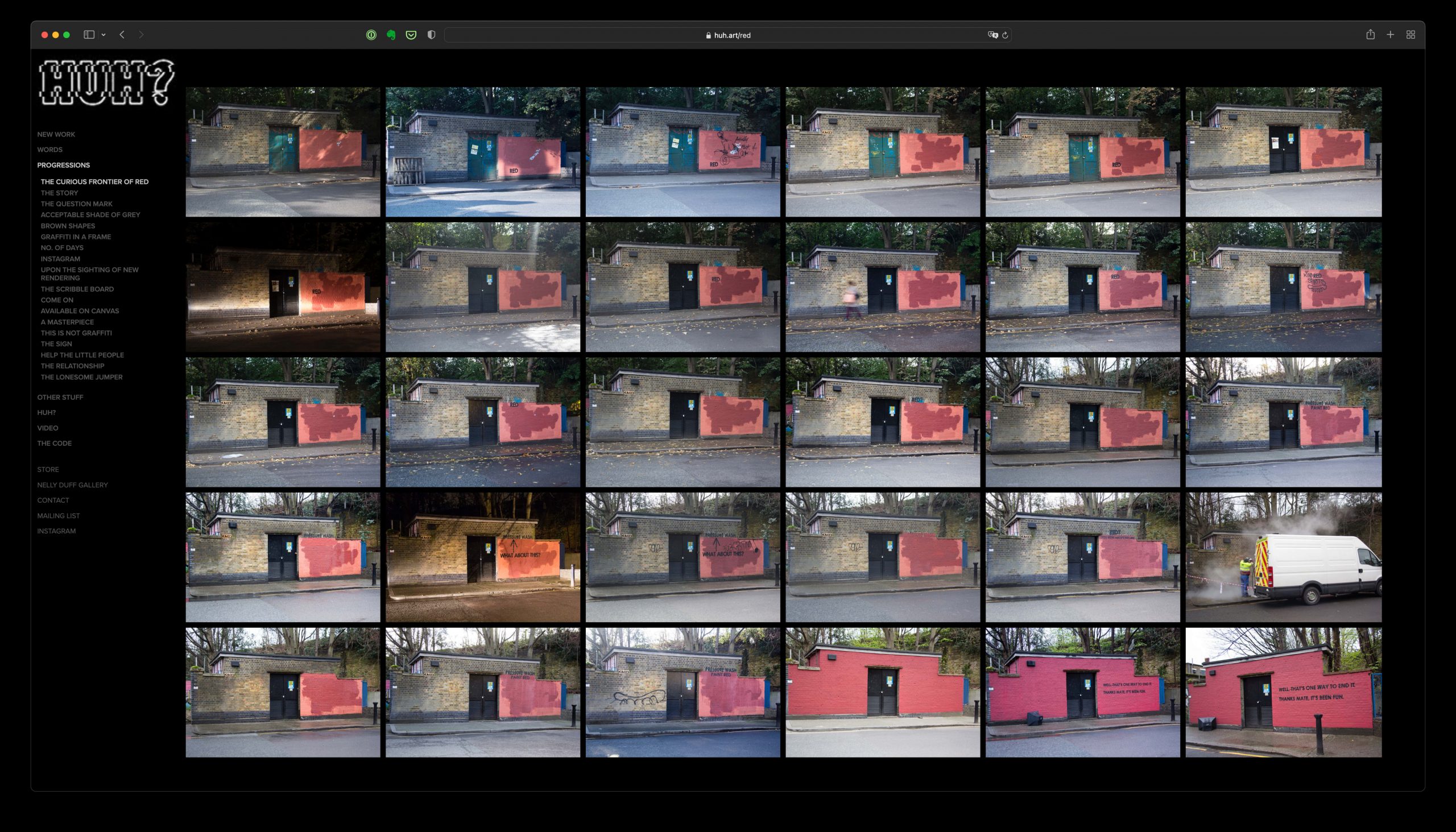 Hier das Ganze nochmal in Kopie bei der RP – man weiß ja nie:
Graffiti-Anarchist Mobstr rebelliert gegen die Stadtreinigung
---
Titelbild: Link 2. Autor: iconmonstr.com. Lizenz: hier klicken. Danke!