Es gibt Dinge, die sieht man und denkt sich "Coole Sache. Kann ich ja vielleicht mal gebrauchen. Irgendwann…".
So auch diesmal.
Es gibt tatsächlich ein Verzeichnis, das es sich zur Aufgabe gemacht hat, sämtliche Autoauftritte in Filmen und Serien zu katalogisieren.
Ja, genau das.
LinkTipp: IMCDb.org – Internet Movie Cars Database
theverge.com, wo ich das mal irgendwann letztes Jahr gefunden habe, schreiben völlig zu Recht:
IMCDb isn't new — it's actually been around since 2004, and they appear to have amassed a shockingly complete list of car cameos. You will be stuck on this site for hours, possibly days. (The Verge)
Beim Aufräumen hab ich das jetzt wiedergefunden und für so bekloppt erachtet, dass es hier nicht fehlen darf. Und ja, die scheinen wirklich alles zu haben oder zumindest haben zu wollen.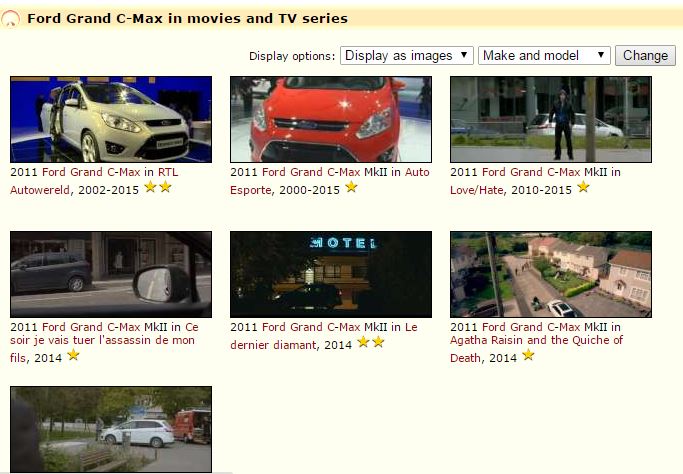 ---
Titelbild: Link 2. Autor: iconmonstr.com. Lizenz: hier klicken. Danke!