Es gibt Jobs, in denen man immer mal wieder so unangenehme wie unpopuläre Entscheidungen treffen muss.
Sei es jetzt, dass der armen Oma doch der Strom abgedreht wird, weil sie ihre Rechnungen nicht zahlt, dass man jemandem eine Abmahnung erteilen muss, weil er Scheiße gebaut hat oder dass man jemanden für Arbeit einteilt, die keine Sau machen will, die aber irgendwer nunmal machen muss.
Irgendwie haben wir alle hin und wieder diese Momente, in denen wir die Entscheidung lieber nicht treffen möchten. Wir kennen das also alle irgendwie.
Tun wir das wirklich? Treffen wir wirklich Entscheidungen, die erhebliche Konsequenzen haben? Entscheidungen, die alles für jemand anderen bedeuten können? Wirklich alles.
Die Zombie-Apokalypse hatten wir hier ja schon des öfteren und als fleißige Comicleser sind wir auch ganz gut darauf vorbereitet, haben das Schwert im Schrank, die Vorratsschränke sind voll und die Umgebung ist ausgekundschaftet.
Aber sind wir auch auf das vorbereitet, was danach kommt?
Danach?
Ja, seien wir doch zur Abwechslung mal ein bisschen optimistisch!
Irgendwann haben wir das Probem im Griff, die Seuche ist soweit eingedämmt, dass ein halbwegs normales Leben in einer funktionierenden Gesellschaft wiederhergestellt werden konnte. Wir haben alle unseren neuen Platz gefunden und müssen uns nicht mehr in erster Linie ums Überleben und Köpfe spalten kümmern, sondern um Steuern, Zahnersatz und das Fernsehprogramm.
Es gibt nur noch vereinzelte Fälle von befallenen Menschen und um die wird sich gekümmert. Effektiv und professionell.
Das allerdings fordert Entscheidungen, die die meisten von uns lieber nicht treffen würden.
The zombie apocalypse happened — and we won.

But though society has recovered, the threat of infection is always there — and Los Angeles coroner Tommy Rossman is the man they call when things go wrong.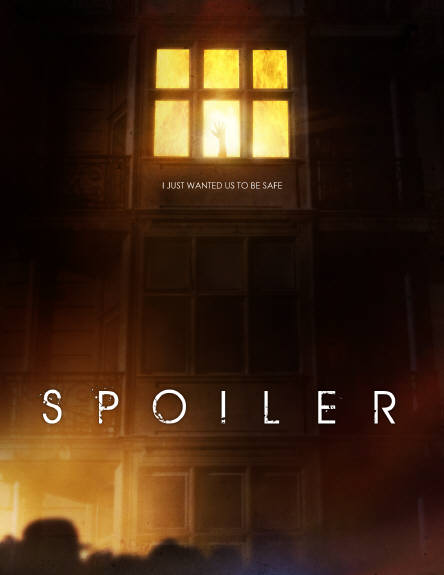 Spoiler ist ein feiner Kurzfilm über die Zeit danach von Daniel Thron.