Immer am Wochenende (Bleiben wir realistisch: soweit möglich.) gibt es hier einen Sammelpost mit allem, was es nicht zu einem eigenen Artikel gebracht hat. Das ist mal mehr, mal weniger. Mal gucken, wie's klappt.
In 1898, two lions descended on a company of railway workers in British East Africa. For nine months they terrorized the camp, carrying off a new victim every few days, as engineer John Patterson struggled to stop them. In this week's episode of the Futility Closet podcast we'll track the "man-eaters of Tsavo" and learn what modern science has discovered about their motivations. We'll also consider more uses for two cars and puzzle over some prolific penguins.
---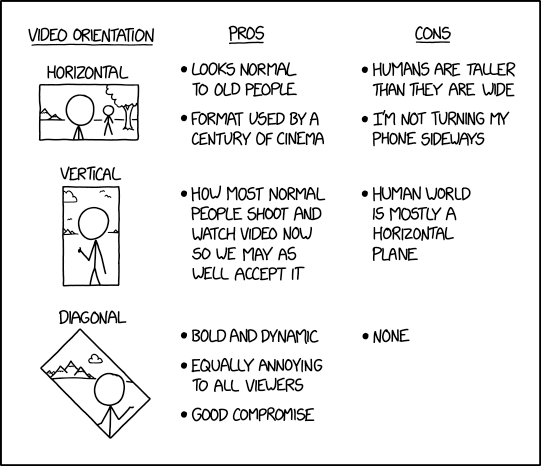 Titel:
Video Orientation
. Autor:
Randall Munroe
. Lizenz:
CC BY-NC 2.5
. Danke!
---
New Zealand and Estonia-based illustrator Eiko Ojala (previously) creates cut paper illustrations that present shadow and depth through creative layering of colorful pieces of paper.
(via swiss-miss.com)

---
---
How to make Prodigy's legendary track "Smack My Bitch Up" in Ableton. Video describes, which samples were used by Liam in this wonderful track. Reworked by Jim Pavloff.
(via blogrebellen.de)

---
---
Una mirada indiscreta a la vida secreta de los objetos // An indiscreet look at the secret life of objects
(via langweiledich.net)

---
Meet Jo, a young ambitious pizza driver who gets more than she bargains for when pulled into a feud between two rival pizza shops.
---