Immer am Wochenende (Bleiben wir realistisch: soweit möglich.) gibt es hier einen Sammelpost mit allem, was es nicht zu einem eigenen Artikel gebracht hat. Das ist mal mehr, mal weniger. Mal gucken, wie's klappt.
UY Scuti ist tatsächlich mal ein wirkliches Monster. O_O

---
Dumm gelaufen.

My first year film about man's first step on the moon.
---
In 1986, Daniel Pohl was stuck in communist Czechoslovakia, looking for a way to escape life under totalitarian rule. His exit strategy was unusual, to say the least. After realizing that he could not rely on traditional forms of transport, Daniel chose to zip line his way to freedom. After teaming up with a physicist, the two devised a plan using a series of DIY pulleys. Thankfully, his journey proved to be mission possible as he successfully crossed the Iron Curtain, making a safe escape into Austria.
---
Owl Guy, a retro comic book superhero, is suddenly introduced to his rebooted counterpart.
---
Arlo Alone is a futuristic drama that follows Arlo, a young woman, as she comes to terms with her own loneliness in a world where in-person contact has become a rarity.
---
Becky has arranged every detail for what's supposed to be the perfect party. The food, the ambiance, the decor is all set, all that's missing are the guests.
---
There are only a few regions in the world where the skies meet the Earth with almost no distinction between the two. La Palma in the Canary islands is one of them. 'Entre Ciel et Terre' literally means 'Between the sky and Earth' and was a perfect fit here. While most of the volcanic island is isolated under a thick layer of clouds, the tip of its crater often punches through it and allows you to be one step closer to the Heavens. At an altitude of about 2300 meters above sea level you feel so far removed from any kind of civilization especially because of the cloud inversion. The air is thin and pristine and the living conditions are harsh but that's the reason why the ORM (Observatory Roque de Los Muchachos) -operated by the IAC (Instituto de Astrofísica de Canarias) and part of the European Northern Observatory, was built up there. The summit of La Palma's caldera benefits from dry and clear skies almost year round with almost no light pollution to disturb it, and only rare Calima (this dusty wind coming from the Sahara desert). It's safe to say that the 'Isla Bonita' is one of the top places in the world to observe the northern hemisphere's night sky!
---
Norway drone video shows the amazing landscapes of Northern Norway (Lofoten and Senja Islands).
---
Fast.

---
In this episode of Many People from Many Countries, 70 people from 70 countries reveal how to count money in their country.
---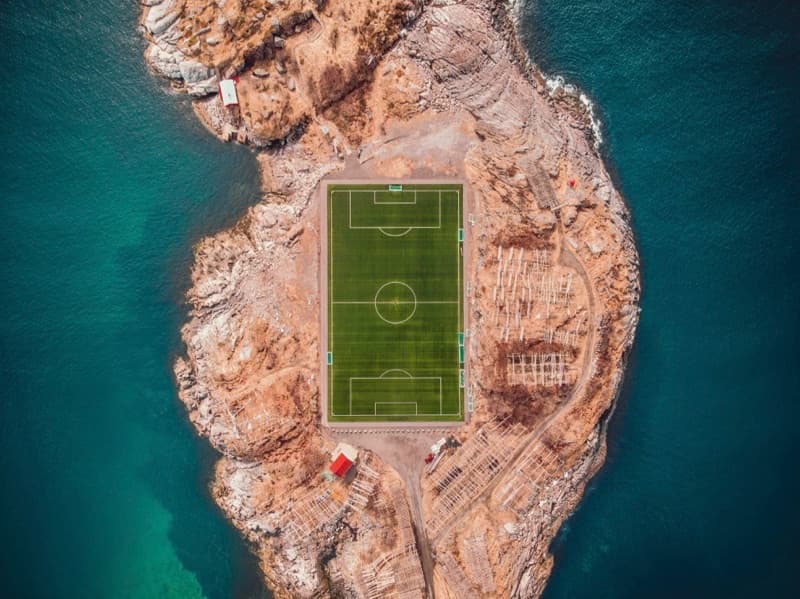 Credit:
John O'Nolan
---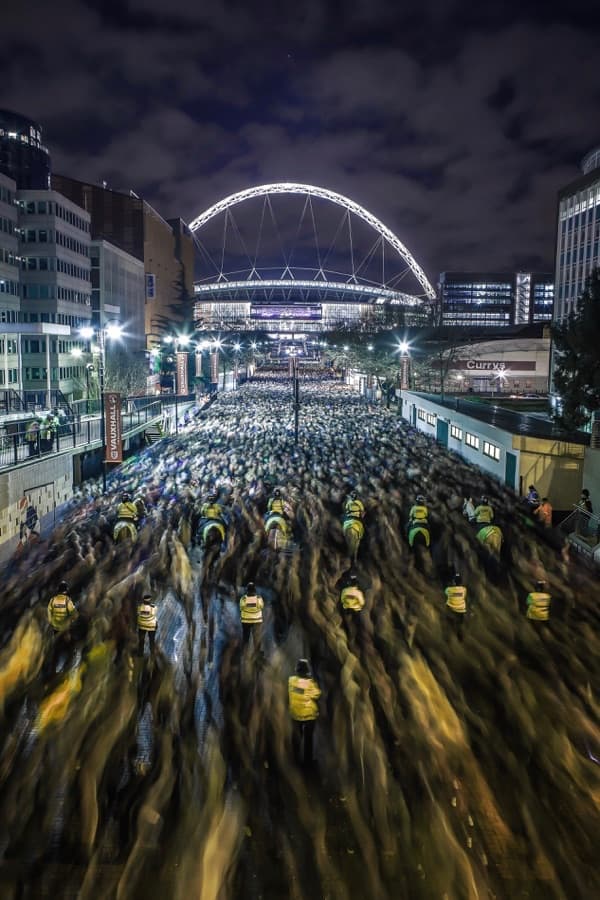 80,000 People leave Wembley Stadium after the match between England and Brazil. You can also see Sirius just above the stadium's arch.
Credit:
Jaanus Jagomägi
---