Immer samstags gibt es hier einen Sammelpost mit allem, was es nicht zu einem eigenen Artikel gebracht hat. Das ist mal mehr, mal weniger. Mal gucken, wie's klappt.
Lego-Schmerz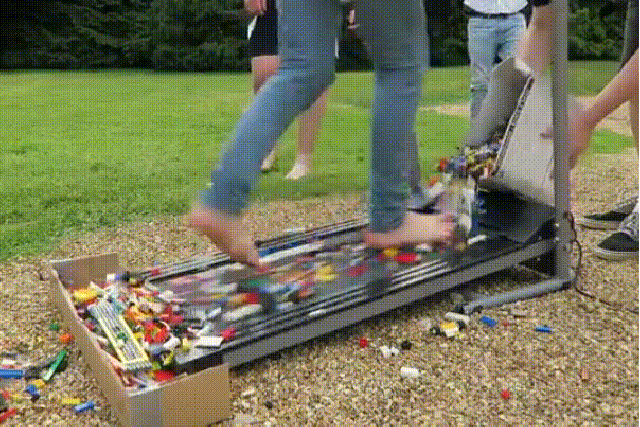 (via kraftfuttermischwerk.de)
---
Man braucht ein bisschen Geduld…

(via
boingboing.net
)
---
In an office in India, a cadre of Internet moderators ensures that social media sites are not taken over by bots, scammers, and pornographers. The Moderators shows the humans behind content moderation, taking viewers into the training process that workers go through in order to become social media's monitors.

---
Everyone loves BBC's Planet Earth, but how much of it is real?

---
Alcindo Soares is a construction worker from Cape Verde who grew up dreaming of becoming a professional athlete. With no access to an indoor gym, he works out on the beach every day. One day while working out, he noticed that garbage kept washing up on the shore. So he decided to pick it up, and use it to build a free beach gym for everyone. What was once a pile of refuse is now a fully functional outdoor exercise center.

---
A short video featuring some of my favourite moments during this year's Big Wave season in Nazaré, Portugal.
2016/17 was a special Winter in Nazaré, with so many swells and consistent big wave action taking place. Barriers have been broken in so many levels most prominently on the paddling front. Having the opportunity to witness and document what went down on this past few months was just incredible.

---