New York City ist nicht nur die Stadt, die nie schläft, sondern auch eine von denen, die sich schneller verändern als man gucken kann.
Wie die Stadt früher mal aussah, kann man sich wunderbar auf OldNYC.org angucken.
This site provides an alternative way of browsing the NYPL's incredible Photographic Views of New York City, 1870s-1970s collection. Its goal is to help you discover the history behind the places you see every day.
And, if you're lucky, maybe you'll even discover something about New York's rich past that you never knew before!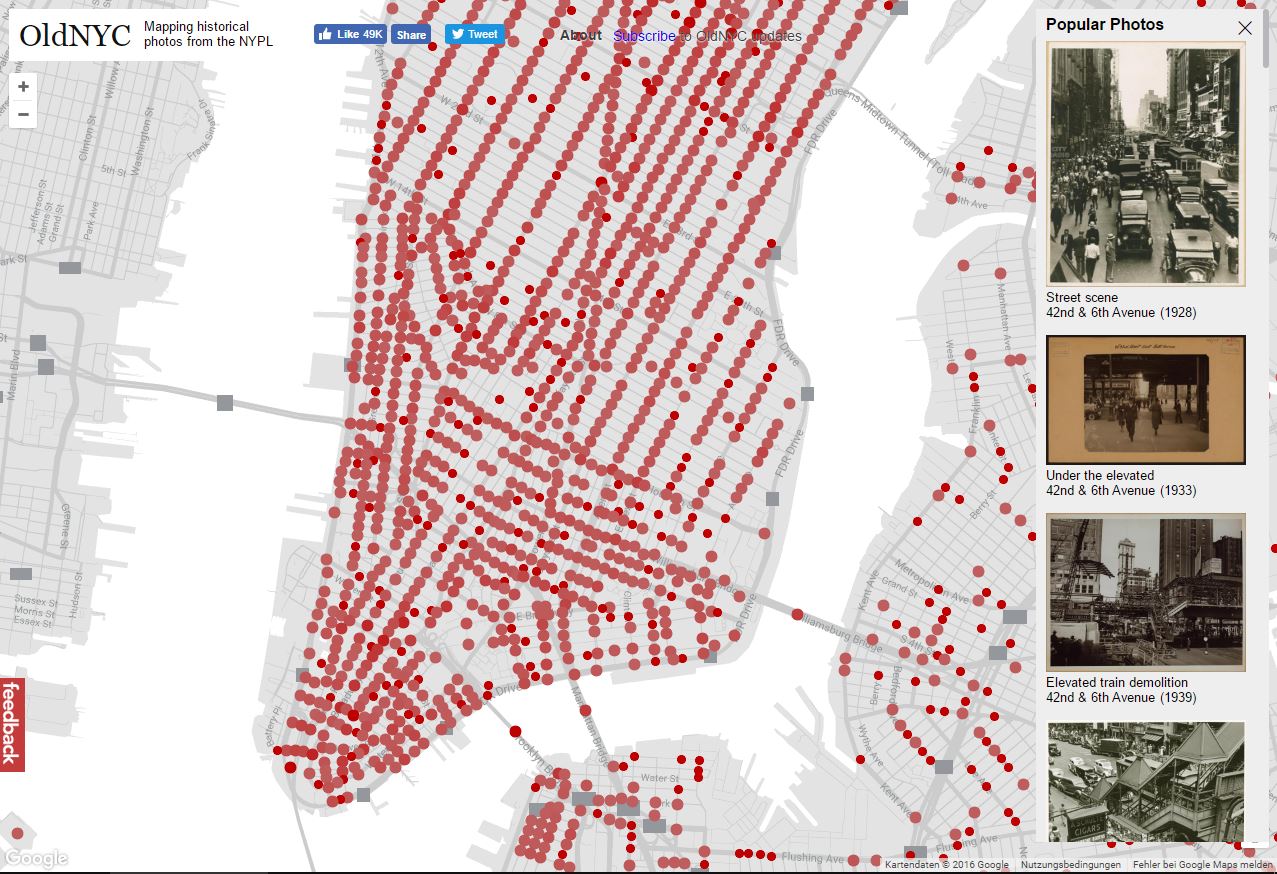 (via swiss-miss.com)