So gut wie nichts von dem, was wir herstellen, wird ortsnah auch wieder verbraucht. Andersrum sieht es genauso aus. Und selbst wenn, dann kann man sich ziemlich sicher sein, dass die Einzelteile oder Zutaten nicht alle aus derselben Region kommen.
Wir schicken so ziemlich alles durch die Gegend – dahin, wo wir es gerade zu brauchen meinen. Das meiste davon geht per Schiff auf die Reise. Auf sehr vielen Schiffen.
Visualisiert man die einzelnen Schiffsbewegungen auf den Handelsrouten der Welt, kriegt man mal wieder richtig guten Data-Porn. Mit Bildern und Video. Immer her damit!
LinkTipp: Watch the invisible patterns of sea cargo cover the earth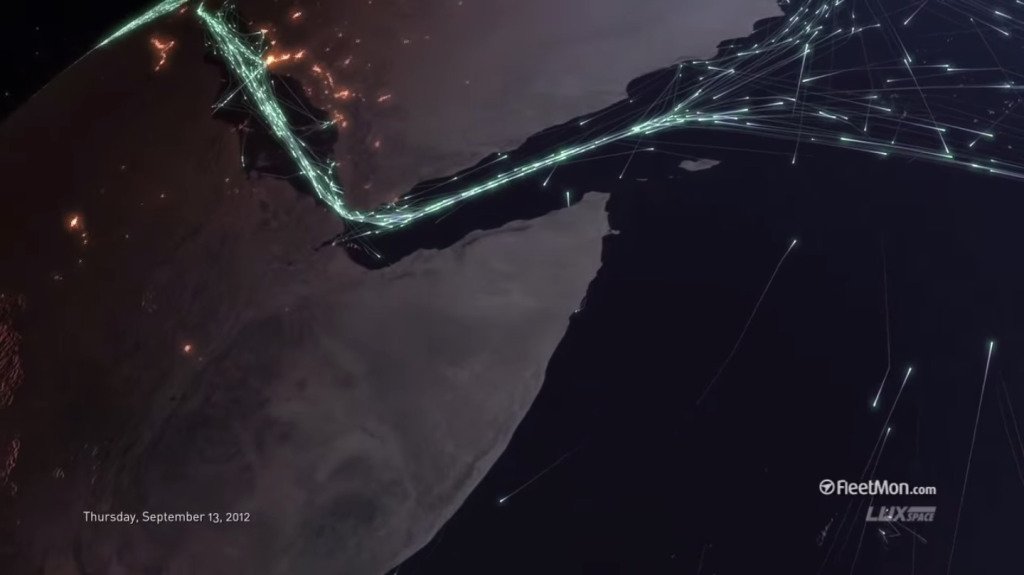 ---
Titelbild: Link 2. Autor: iconmonstr.com. Lizenz: hier klicken. Danke!