Fast immer, manchmal oder auch ab und an gibt es hier einen Sammelpost mit allem, was es nicht zu einem eigenen Artikel gebracht hat. Das ist mal mehr, mal weniger. Mal gucken, wie's klappt.
---
Ein Klick auf den Screenshot bringt euch zu mehr Bildern auf Facebook.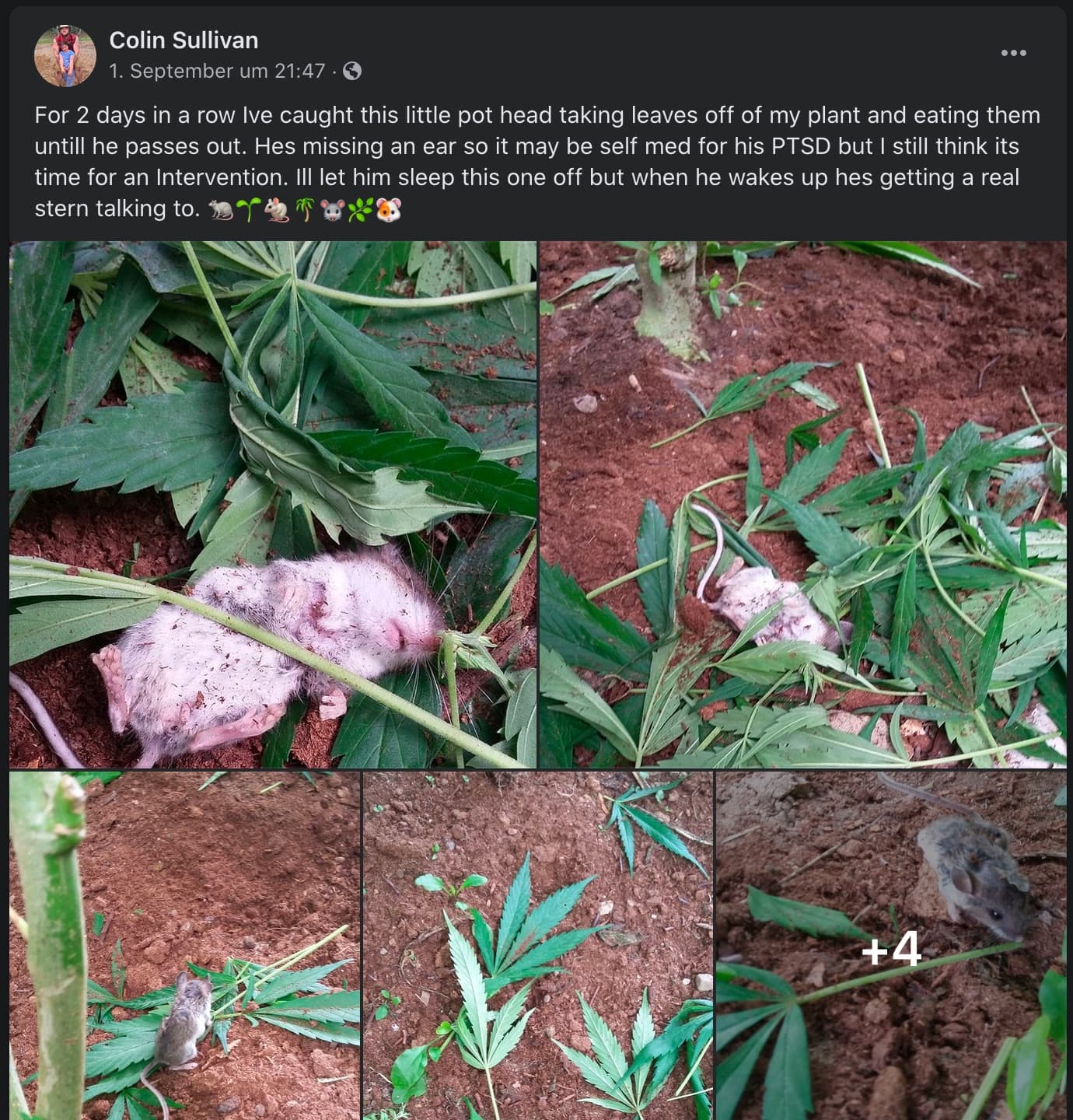 ---
LION. KING. How a 19 year old lion fathered 35 cubs… in a year and a half. This is the wild story of a lion named Frasier—Frasier the Sensuous Lion—who became a science wonder the world over in 1972. After all, how many lions have movies and songs made about them because of never before seen animal behavior? You see, Frasier defied what was previously known about lion breeding habits—any animal's really. Did you say 35 cubs? In just 18 months? And, wait, how old?
---
How can we be sure of what we see on our screens today? This question is both fascinating and very disturbing. Bill Gates said: A.I. is like nuclear energy – 'both promising and dangerous' … This artificial intelligence experimentation made with a single model, poses us questions of interpretation and obliges us to think about our faculties to recognize what is truth and what is false. Is this the real model? Is it real? FYI: Only two shots contains the true face of the model…
(via https://filmshortage.com/dailyshortpicks/please-do-not-exist-the-power-of-artificial-intelligence/)
---
Auf dem Mist von Sascha Bisley gewachsen, der hier schon des öfteren auffällig geworden ist.
Dieser Kurzfilm wurde 2001 von Manja Schönfelder gedreht und basiert auf meiner Idee zum Drehbuch "Dieter". Gedreht wurde auf einer Sony VX9000 mit echten Tapes und dem ganz eigenen Videolook der 90er. Dieter wird gespielt vom großartigen Thomas P. Sierla und die Rolle des Tod habe ich selbst übernommen. Die Originalmusik war der Song "Dieter" von der Band Joint Venture, die ich aus GEMA-Gründen durch RoyaltyfreeMusic ersetzt habe.
---
There's something under the sheets.
---
Danger could be around any corner, for Alex, a woman walking home alone, at night.
---
In an izakaya, a chef notices a group of special guests. He decides to serve them a variety of signature dishes…
---
Strong willed and salty April lives in the remote, snowy, north woods of Maine. Struggling with the sudden death of her husband, she runs from her feelings by venturing on an obsessive hunt for a pestering coyote. It will take a force of nature to make April stop and face the truth.
---
A suburban basketball star struggles to impress the uncompromising coach of his new inner-city school.
---
An isolated soldier holds his position and prisoner during the downfall of a Nuclear War.
---
Just a small pathetic cartoon before the school year
(via https://www.langweiledich.net/what-will-you-become-animation-von-lazy-square/)
---